Promotion for Nigel Brook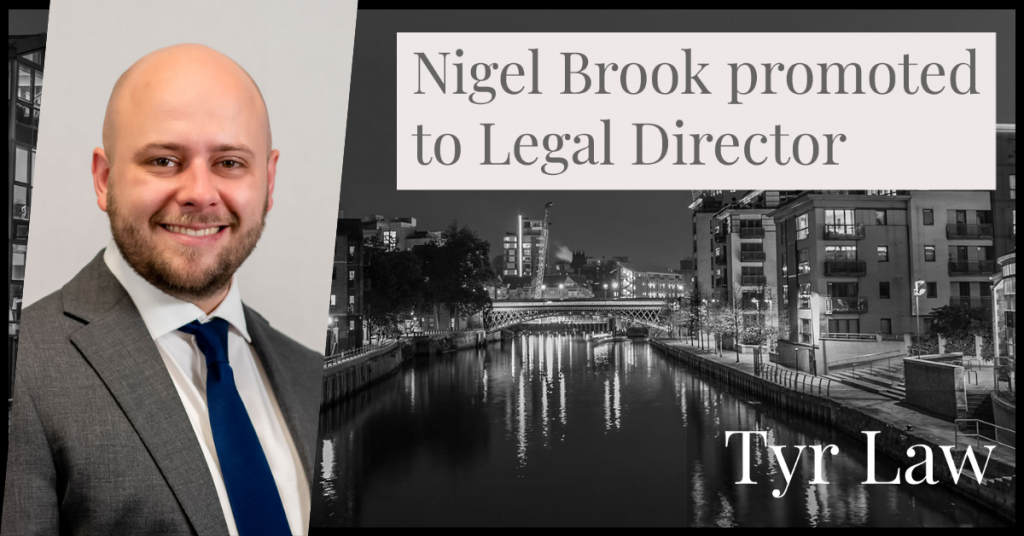 We have promoted Nigel Brook to become Tyr Law's first Legal Director.
Nigel was previously a Senior Associate.  He will continue to work in the firm's Commercial Litigation team.  Nigel specialises in claims involving allegations of dishonesty, professional negligence, and contentious tax.  Nigel has particular expertise in challenging the decisions of public bodies through judicial review, which continues to be an area of growth for his practice.
Managing Partner, Dean Jowett, said "This promotion recognises Nigel's hard work and contribution to the firm.   Nigel has been a key part of what we have achieved.  He is a great example of the firm's commitment to offering the highest quality legal service to our clients."
Nigel Brook commented "It has been a pleasure to be a part of the success that we have achieved as a firm.  In particular, we have been able to recruit an excellent team who are a pleasure to work with and who share a passion for providing excellent client service.  I am looking forward to continuing to build my own practice within the firm and am grateful to the clients and referrers who have supported me in that to date."