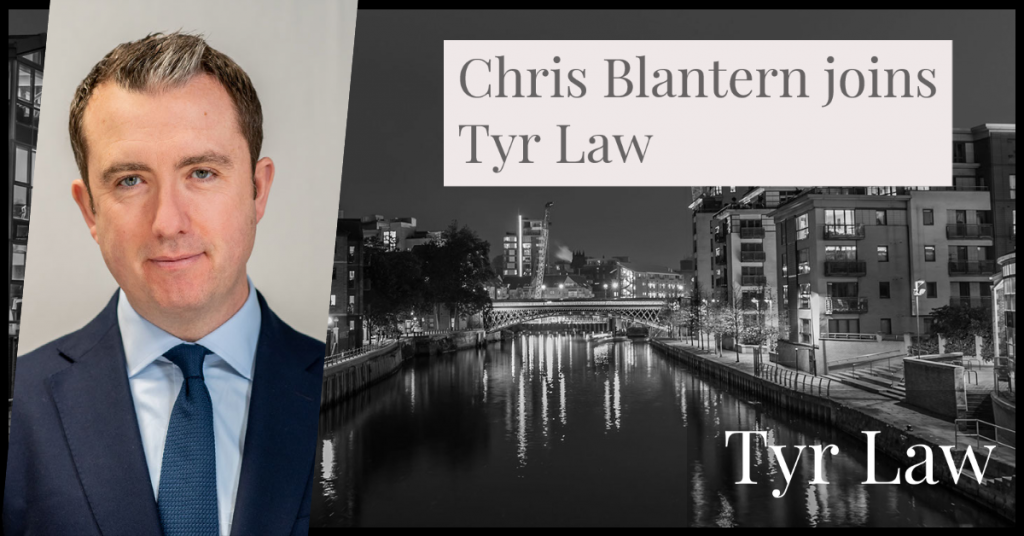 We have continued our recent growth with the recruitment of partner, Chris Blantern.
Chris was previously a partner at Schofield Sweeney and joins to lead the corporate team at Tyr Law.  Chris has been part of the corporate community in Leeds for nearly 20 years having also worked at LCF Law, Pinsent Masons and Eversheds.  During this time he has built a strong network of contacts and clients acting for a wide range of local and national businesses from small to medium sized enterprises through to large public and private companies.
Tyr Law has quickly established itself as a leading commercial firm. Chris is the fourth partner to join in the past year, as the firm continues to grow, even in the current challenging climate. Two more partners will join in the next few weeks.
Managing Partner, Dean Jowett, said "We are attracting the highest quality work and clients locally, nationally and internationally. With the recruitment of Chris and others who will join early in 2021, we have completed our aim of becoming a full service firm that really stands out with its focus on working in partnership with our clients and delivering great service. Chris is a great addition who gives real weight to our corporate offering and complements the wider team of partners across the firm".
Chris Blantern added "I am excited to have joined such a dynamic firm and to be given the opportunity to develop the firm's corporate practice. Tyr Law mirrors my ambitions and will be a great fit for my clients.  The calibre of lawyers and their client base is impressive and I am looking forward to being a part of the firm's continuing growth and success".